What is Gymnastics?
Gymnastics is one of the world's most exciting, dynamic and daring sports. From tumbling and acrobatics to vault and balance beams, it's an incredibly varied sport with many different disciplines that all involve incredible flexibility, physical strength, coordination, agility and balance.
The most popular forms of gymnastics practised when it comes to competitions include rhythmic and artistic gymnastics. Artistic gymnasts will usually perform various exercises such as parallel bars, high bar, vault, floor exercise and balance, demonstrating extreme physical strength with an artistic flair.
Rhythmic gymnastics takes place on the floor and gymnasts will perform a routine, usually involving a ribbon, ball, hoop or rope, showcasing a combination of gymnastics, dance, grace and agility.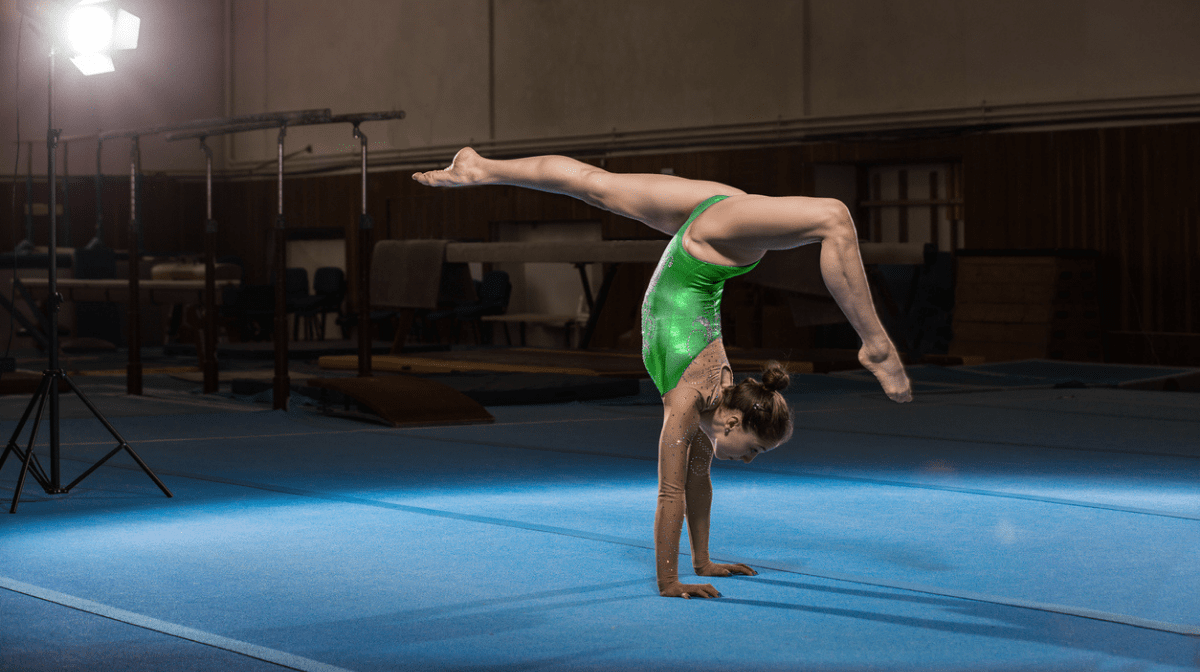 What Skills Does Gymnastics Entail?
Gymnastics at any level requires a whole range of skills including flexibility, core strength, balance, upper and lower-body strength, and power.
Alongside physical ability, gymnast's mental resilience is also important as the demanding nature of the sport requires huge amounts of discipline and mental focus.
One of the most important skills a gymnast needs to be able to demonstrate is the handstand, as this exercise is the basis of many skills performed in a gymnastics routine.
How To Train Like a Gymnast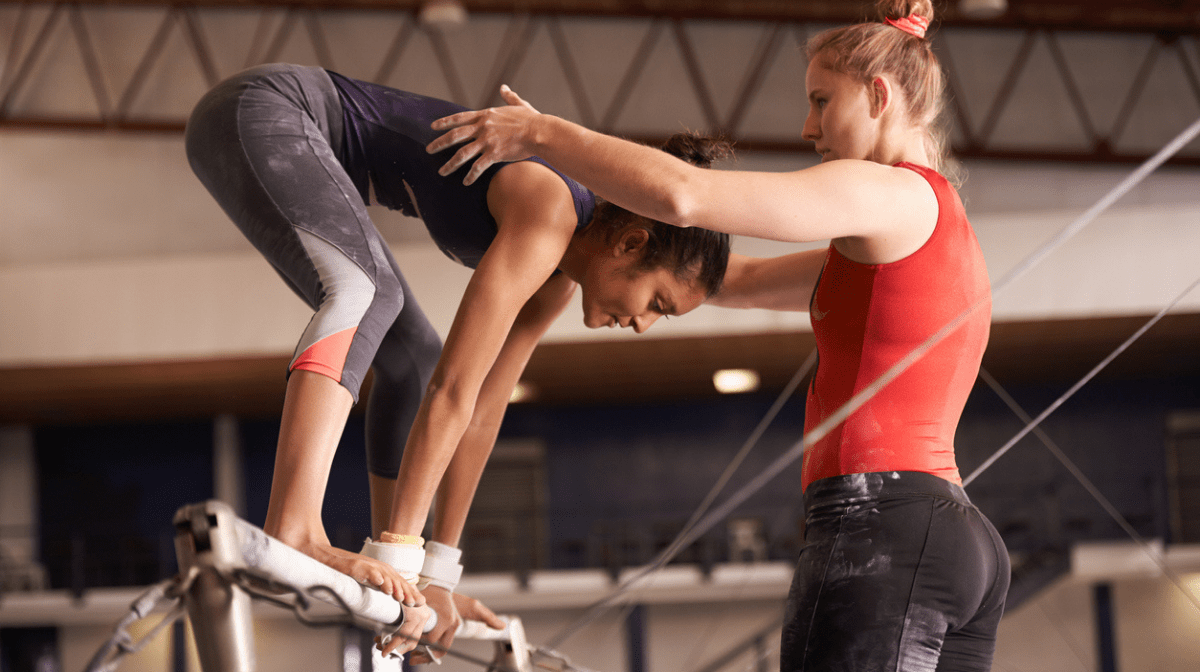 The level of training required will vary depending on the discipline of gymnastics being performed, but the most important areas that a gymnast needs to follow with their training are:
Core Strength and Cardio
Having a strong core is an important part of any gymnast's training as it's vital to all elements of gymnastics. Having a strong core helps aid balance and control. Regular cardio is also key to help build up the endurance and stamina needed to perform gymnastics.
Popular gymnast exercises include the v-sit, hollow hold, push-ups, pull-ups, rope climbs, handstands, body tension exercises and flexibility training.
Consistency
Being a gymnast requires extreme motivation and dedication. It can take years to train to a professional level and takes regular practice and determination. Having a regular routine alongside setting achievable goals can help gymnasts keep focused and stay on track with their training.
Making Time for Recovery
To perform at peak levels, gymnasts require not only optimal training, but also optimal recovery. The sport is so demanding that you need to make sure you're prioritising time for your body to recover and allowing your muscles to rest and repair, including regular stretching, to avoid injury.
Our Klean Recovery formula provides a beneficial 4:1 ratio of carbs to protein, to help support glycogen re-synthesis and muscle protein synthesis immediately after a workout.